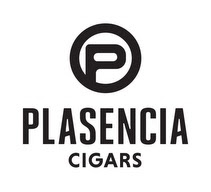 FOR IMMEDIATE RELEASE
Media Contact:
Plasencia Cigars joins forces with STG to expand its reach across Canada
MIAMI –
August 23, 2018
– Plasencia Cigars, one of the world's largest, high-profile tobacco growers and cigar manufacturers, is expanding its distribution to Canada through its partnership with the Scandinavian Tobacco Group Canada (STG Canada). Effective
Aug. 27th
,  STG Canada will administer the distribution, sales, and promotion of Plasencia Cigars' products in stores across Canada.
"We're very excited to build on our company's success by going into this market with STG Canada, a distinguished leader in the industry," said Nestor Andrés Plasencia, CEO of Plasencia Cigars. "Canadian consumers have been long anticipating the arrival of Plasencia Cigars that our family has been proudly crafting for over 150 years. Serving our customers has always been our first priority, and we can't wait for Canadian consumers to finally enjoy our products."
Under this new partnership, Plasencia Cigar products will be distributed to over 500 stores, including consumer favorites like Plasencia Cosecha 146, Reserva 1898, Reserva Original, Alma Fuerte and Alma Del Campo.
"We have been fans of Plasencia Cigars for years," said Sylvain Laporte, president of STG Canada. "We couldn't be happier to welcome the Plasencia family into our own, and I'm sure Canadians will appreciate the diversity and high quality of these new cigars."
STG administers over 200 brands in more than 100 markets around the world. As established experts in the field, STG expresses its passion for tobaccos by operating in attractive niche segments of the global tobacco industry and instilling innovative, consumer-focused approaches to their brand portfolio management.
About Plasencia Cigars
Plasencia Cigars is one of the world's leading growers of first-class tobacco. The Plasencia family have been pioneering the industry since 1865 when Don Eduardo Plasencia began growing tobacco in Cuba, and five generations of the Plasencia family have continued the legacy.  Today, Plasencia Cigars produces more than 35 million handmade cigars per year, and harvests tobacco on more than 3,000 acres across several countries in Central America, including Nicaragua, Honduras, Costa Rica and Panama.
About the Scandinavian Tobacco Group Canada
Scandinavian Tobacco Group Canada – or Groupe Tabac Scandinave Canada, as the company is called in French – is located in Longueuil, Québec. The sales force is one of the biggest in the Group in terms of employees, and it covers the whole country. STG Canada is the leading premium and mass market cigar company in Canada as they offer a complete portfolio to their customers.